A fan went shopping at a local thrift store, and this fan managed to purchase Vince McMahon's design jacket. The user shared an image of it via Reddit. Here's the thread URL.
The jacket had been custom made for Vince McMahon, and he had bought it at Richard's in Greenwich. The jacket is well worth over $2000 in retail value and Italian designer Ermenegildo Zegna designed it.
Below is what the user stated:
"I think it's the same jacket he's wearing in that photo. For reference I'm 5'11, 185 and I look like a child in it. Just sharing because it's one of the cooler thrift store finds I've had. Happy huntin

$45 I paid lol funny enough I found Steve Harvey's suit a few months back. Much cheaper quality than Vince haha
Haha I wish it fit! This is a custom made piece that was originally a 64 L. For reference I'm usually a very slim 52R or a 50R. The chest is absolutely massive and the shoulders are very padded. I need to a eat a ton of Wheaties to fill this out
Hey sorry don't want to say exactly where but Florida, thrift store and it was $45"
 The tag even says "VKM Vince McMahon Richards Of Greenwich 02.04.2019"
https://wrestlr.me/66846/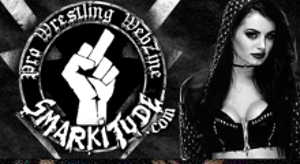 Adding comments is disabled due to age of article.