An independent wrestler who broke both of his legs recently when a ring entrance went wrong recently set up a GoFundMe account to help support his medical funds. 
One of the significant donators to that fund is AEW star Chris Jericho who donated $2,000 to help Justin cover his medical bills, in addition, Joey Janela and Nick Jackson made donations of $250 and $500, respectively.
You can donate here.
The fund description reads:
You or someone you know an absolute free spirit?! The life of the party and ready for whatever?! Well that is our Justin! He was genuinely just having fun when both of his legs were severely broken.

Justin was invited to participate in a live amateur wrestling event this past weekend hosted by his good friends, when the performance was abruptly stopped. During his entrance, Justin jumped and spun from the second rope of the ring and when his feet hit the base of the structure, his knees bent backwards and both of his legs snapped!

Since his injuries, Justin has had three surgeries with rods and pins put in his left leg with an additional surgery scheduled this week. Physicians are working hard to determine if amputation will be necessary. He'll ultimately be faced with a long road to recovery starting with a two week minimum hospital stay.

His son, fiance, family and friends are asking for donations in support of his medical expenses as Justin does not have insurance. Yes $200,000 seems incredibly steep, however the hospital stay, numerous surgeries, medical equipment, the countless months of physicaly therapy ahead, and even handicapping his home will far exceed this request.

Though the internet has been a mixed bag of concern and distasteful cruelty, Justin has remained lighthearted in his situation. However, no amount of money will cover the emotional damage he will continue to endure through the aftermath of this horrible accident, so any offerings would help.

Justin has been through so much physically in the last few days, on top of a recent custody battle, and losing his father this past Christmas. He will sincerely appreciate any contributions to alleviate this unfortunate financial burden. At very minimum, we simply ask you to pray for Justin.
Chris Jericho donated $2,000 to the wrestler who snapped both his legs in freak accident. from r/SquaredCircle
https://wrestlr.me/65073/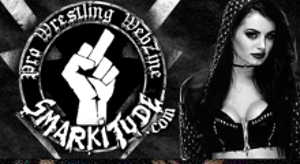 Adding comments is disabled due to age of article.