As previously noted, we have taken on feedback regarding the new layout for WrestlingNewsSource.com on desktop/mobile and have made some tweaks and also introduced some new tools to help you customize your reading experience, please refer to the customization panel to customize the site to your needs. 
We thank those who have provided us with valuable feedback and will continue to make tweaks and improvements over the coming days, but if there is anything you would like us to consider as a feature in the future, please let us know in the suggestion section of the form below. 
The form should also be used to report any issues/errors you may be encountering when using the website. If something isn't working for you, please let us know by filling out the form below in full.
You can alternatively email ben@wrestlingnewssource.com
or post on our Help Desk on WNS Forum (sign up required).
Can't see the form below? - click here.
https://wrestlr.me/60109/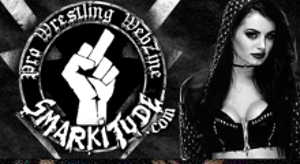 Comments were disabled for this post