WrestlingNewsSource.com is pleased to announce the launch of our new forum where you'll be able to discuss all the latest happenings in professional wrestling with other WNS readers. 
Why A Forum?
Honestly, we're fed up with social media. We will always have a presence on Facebook, Twitter and Instagram, but want to encourage our loyal readers to bring the community back to WNS and talk wrestling in an environment that is better suited and tailored to them, we want it to be a FUN experience.
We Need Mods
Eventually, we'll need a moderation team for the forum and who better to mod our service than our readers themselves! The best way to get noticed for a position on the moderation team is to sign up to the forum and get posting, help it launch and become the place for WNS readers to head to talk pro wrestling. Remember to tell your friends!
Sign Up
Are you ready to register? Click here to head over to the forum and sign up for a username. Once you're logged in remember to edit your profile (link available once logged in) and also set your forum theme, click the Display tab to change, or click here once logged in.
Below is a preview of the different themes currently available.
WNS Custom 
WNS Blackest
WNS Green
WNS Merlot
If you have any questions about the new WNS Forum, post them below.
https://wrestlr.me/60046/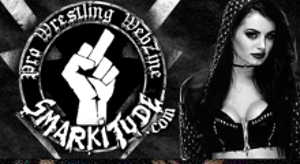 Adding comments is disabled due to age of article.