HAPPY 13TH BIRTHDAY WNS!
Today, as is every 22nd August a very special day for me and I couldn't let it pass without mentioning that 13 years ago today WrestlingNewsSource.comfirst joined the world wide web, then formally known as Wrestling-Radio.comwe eventually evolved into WNS and have been providing pro wrestling news, coverage, podcast, radio promotion and social media ever since!
The number 13 is a funny number for me, I'm superstitious so I don't like giving it too much attention. So this year I'll keep my thanks very brief, although I would like a CAKE and BALLOONS! ;).
I just really want to genuinely thank all those who support myself and my team. We have got a very loyal readership and thousands of you visit and listen to us weekly and interact through our various different mediums. We value your support greatly.
I'm humbled to have a following, I'm humbled to have worked on some amazing projects and also made some wonderful friend both professionally and personally, and it's all because of WNS!
We've got lots planned for WNS over the coming months. I can't reveal too much, but we're looking into a design and layout change (our first in some years) and of course, that will bring about new features and ways to interact with us.
So for now, stay tuned...
THANK YOU! 
Ben Kerin & Krysti Fairchild 
Director & Co-Founders of WrestlingNewsSource.com
- Instagram.com/BenKerin_WNS
- Facebook.com/benjkerin
- Twitter.com/WNSource_Ben
EST. 2006.
https://wrestlr.me/58882/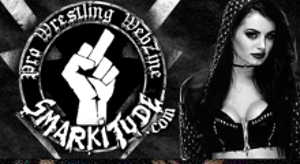 Adding comments is disabled due to age of article.