WWE Hall of Famer Jerry "The King" Lawler sat down with Andy Malnoske of WrestlingInc.com, to discuss his feelings and views of not only the return of the King of The Ring tournament but also the incarnation of the event.
As someone who has had "King" in their name for over 40 years, Lawler feels the tournament lessens the value behind the title, as well as, infringes upon his own trademark.
"When they had the very first King of the Ring tournament, that's what made me show up in the WWE because I was a little PO'd about it, and I still am to be honest with you. It's so easy to win a couple of matches and slide a crown on yourself and call yourself the King of the Ring. I've been doing this 49 years to earn this crown right here [shows off his crown]," said Lawler.
"For them to have a one-night or two-night tournament to crown a king, I'm not too crazy about it. But they use it as an opportunity to promote somebody and put somebody in the spotlight which, in that respect, I understand so I can't be too upset about it.
"I promised them that I wouldn't go in the ring and spoil the coronation of the new king."
https://wrestlr.me/58842/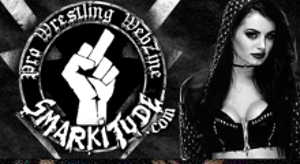 Adding comments is disabled due to age of article.