Santino Marella recently joined former WWE ring announcer Lilian Garcia on her podcast. The two discussed the third and final neck surgery that ultimately led Marella having to end in in-ring career and eventual release from the company.
Santino's career with WWE spanned 14 years and was a prominent figure on TV programming, even if it was just for comic relief.  Marella held multiple titles during his tenure with the company. He first won the Intercontinental Championship in his debut match. He went on to hold the United States Championship as well as the Tag Team title.
Here is an exert from the podcast, where Marella discusses the moment he knew his career was over:
"I knew it was coming. I saw specialists years ago that said you don't need surgery yet. I had heard it at University; it had affected my judo career as well. The whole career I was protecting it and physio and traction and stretching it out while on the road. The flare ups got worse and they got closer together almost it got to the point where it was like, okay."
"Also, one time I was warming up for a match and I fell asleep in the car for a second but my neck was stiff, and I was warming up but I couldn't move it at all. If I moved it a centimeter, it was like a nerve shot. I told a doctor that I couldn't move my neck at all so that was it. It was at a live event. They pulled my match from the card. I couldn't move at all, it was weird, like an electric shot.
"They had me do the surgery and the expectation was that I was going to come back from it and then there was like a freak accident where a couple of screws from the titanium plate came out and they were loose in there and one turned. This is three months after the surgery where they had to cut in and take out the titanium and the screws so that one I think really messed it up the worst and if we didn't have to go back in, I was hoping it was going to be okay. But after that it never got well enough to go back in there."
Marella goes on to talk about filling various backstage roles for a year and a half and leading up to his release from the company in 2016.
"I was in charge of that realization where it's been a couple of years and I thought I was getting better and then I kind of tripped. I put my hand down and it just didn't feel good at all," stated Marella. "I ended up calling the WWE where I told them that I am waiting just like they are if this is going to get better but it's not getting better and it's been two years, so I told them that I don't think I can wrestle anymore.
"Then we were talking about a non-wrestling role like a General Manager or something like that and that was the plan. All the time during your injury that you have, they can add that on to your contract. So, I was off for like two years and my contract would have been expired by that time but I figured, okay, I have two years because I was off for two years and that is what they told me. And then one day they called and said that they weren't going to exercise their option to extend it so my contract will be up next month. It was crazy."
https://wrestlr.me/58824/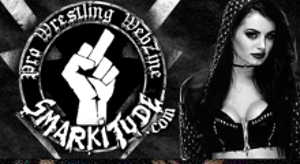 Adding comments is disabled due to age of article.