You may have noticed over the last couple weeks we have dropped live play-by-play coverage for weekly television and pay-per-view events. 
This has been a decision that has come with much thought and consideration. For nearly 10 years we provided this but with the increasing accessibility to pay-per-views (WWE Network) and social media, live coverage doesn't draw like it once did.
In addition, we run with a small team of people and the number of live events just from WWE alone has increased greatly over the last couple of years, let alone NJPW and the upcoming AEW. It can be a big logistical task to expect one or two people to cover them all.
We have decided to focus on reporting the fallout from the weekly broadcasts and posting the results of each pay-per-view match in its own post, as we did through WrestleMania 35. These posts will also feature live photos and videos from the matches, still allowing for discussion.
We'll also look to post quick results after the events are over.
We want to thank everybody who followed our live coverage over the last 10 years and hope our new format of covering events will be a suitable alternative.
https://wrestlr.me/57251/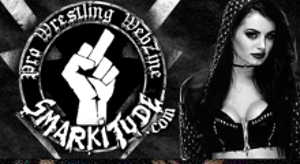 Adding comments is disabled due to age of article.