Following today's WrestleMania 36 announcement for Tampa Bay in 2020, WWN announced their own WrestleMania Week tour called "More Than Mania."
You can check out the announcement below.
WWN Announces Historic Venue For 2020 WWNLive Experience
TAMPA, FL – WWN, Inc. (WWN) is proud and excited to announce that the 2020 WWNLive Experience will be held at The Bryan Glazer Family JCC, which in on the historic site of the Fort Homer W. Hesterly Armory in Tampa, Florida. It will take place April 2nd-4th, 2020.
The Bryan Glazer Family JCC is a state-of-the-art facility located approximately two miles from the Tampa Convention Center & the Amalie Arena. The address is 522 N. Howard Ave in Tampa, FL. This is in close proximity to all the Wrestlemania activities.
"Tampa Bay has been our home since WWN first started in 2001." said WWN President Sal Hamaoui. "When we first heard that Wrestlemania might be coming to Tampa in 2020, we knew exactly where we needed to hold our events. No building in Florida is more closely associated with professional wrestling than the Fort Homer W. Hesterly Armory."
The Fort Homer W. Hesterly Armory was an institution during the territory days, with events promoted by the legendary Eddie Graham. The venue hosted some of the greatest events of all time every Tuesday night for Championship Wrestling from Florida. A hall of fame roster graced the building, including Dusty Rhodes, Jack Briscoe, Terry & Dory Funk, Jr., Harley Race and Ric Flair.
"Mike Graham, the son of legendary promoter Eddie Graham, was instrumental in me getting my start in the industry," Hamaoui said. "He was my mentor. It means a lot for all of us at WWN to be bringing these events to such a historic venue. This is truly hallowed ground."
Announcements will be forthcoming on the 2020 WWNLive Experience. The entire WWN staff is focused on the 2019 WWNLive Experience, which will take place April 4th-April 6th, 2019. The lineup of events for next month has:
April 4th – Queens, NY – La Boom
12:00pm – EVOLVE
4:00pm – wXw
8:00pm – DDT
11:55pm – Kaiju Big Battel
April 5th – Queens, NY – La Boom
11am – SHIMMER
3pm – WWN Supershow: Mercury Rising 2019
April 6th – Brooklyn, NY – The Bell House
2pm – More Than Mania Wrap Up Party featuring Kaiju Big Battel vs. DDT: Double Danger Time
Go to www.MoreThanMania.com for all the info.
https://wrestlr.me/56775/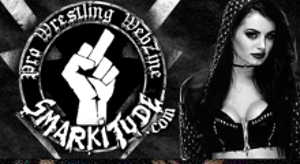 Adding comments is disabled due to age of article.