AEW founder and creator Tony Khan was recently a guest on Talk Is Jericho. Khan talked about whether AEW will be direct competition for WWE and Khan's admiration for WWE Chairman Vince McMahon. Finally, Khan talked about wanting AEW to offer high production values.
On AEW not being direct competition toward WWE
"Am I saying our goal is to have all of those revenue streams in place where it's a true, legitimate competition? No! I think what I'm saying is that when you're trying to produce the best possible show you can, when you're trying to get a production team together, when you're trying to get top networks interested in your product, yeah, having stars like Chris Jericho and having the top up-and-coming stars like The Elite, Kenny Omega, The Young Bucks, and Cody, it gets people really, really excited." Khan continued, "it gets people fired up."
On having admiration toward Vince McMahon
"Vince McMahon is one of my all time idols in terms of building a brand and sustaining a great company," Khan acknowledged. "And some of the greatest matches and stories have been in the World Wrestling Federation and Worldwide Wrestling Federation. So yeah, I'm a lifelong fan of their product, so it's crazy to think that [Khan is the Vince McMahon of AEW]. I don't think that is the case [that AEW and WWE are at war]."
https://wrestlr.me/56645/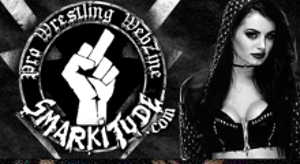 Adding comments is disabled due to age of article.