As 2018 draws to a close we're looking toward 2019 and welcoming new people to join Team WrestlingNewsSource.com! 
WNS delivers news, live coverage, social media, opinion, and shareable content to a fast-growing audience and we are looking for a keen news reporter(s) to join our team. We're ideally looking those who can commit to reporting Thursday-Saturday, every week but there will be the opportunity to report at other key times and during peak events.
Ideal candidates will have experience in creating original news content. They will have a passion for all things pro-wrestling and also be able to cover a broad range of topics from various promotions such as WWE, NJPW, Impact Wrestling, ROH, Lucha etc. If you're familiar with our news you'll know what we expect you to deliver.
Candidates should also possess a keen eye for sourcing the best news from a variety of news sources and be confident in writing your own reports. 
Key responsibilities and requirements:
- Reporting the best and most engaging pro wrestling news, using different media and sources.
- Experience reporting or working with media.
- An understanding of the current pro wrestling news sources, and where best to source news.
- Ability to write your own reports, no copy and paste.
- Excellent attention to detail and well-crafted reports. 
- Has time to dedicated to the role, as mentioned we need the majority of coverage on Thurs-Sat.
The above list is not exhaustive and constantly evolving based on the needs of the website. We require commitment and availability.
How to apply:
This role is voluntary, your work will be seen by hundreds of thousands of pro-wrestling fans on a regular basis. An excellent opportunity to build up experience and a fan base.
In your application please indicate if you can commit daily (Thurs-Sat) and also tell us why you are the ideal candidate for the role.
Please send your application to ben@wrestlingnewssource.com.
If you're not able to commit respectfully do not apply. Please note this position is for factual news reporting, not for columnist consideration.
https://wrestlr.me/55819/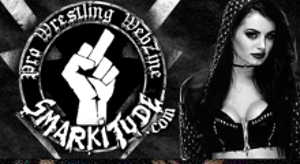 Comments were disabled for this post