On behalf of the team here at WrestlingNewsSource.com, I want to take this time to wish you all a very Happy New Year and may 2019 bring you much peace and happiness. We thank our loyal readers for helping us make WNS a really great community to be a part of.
We've had so much to celebrate in 2018, with major upgrades made to the website commentary system, allowing it to remain an in-house feature. It has been vastly improved "behind the hood" to allow us to better monitor trolls and abuse, please do continue to help us by voting down abuse and contacting us when something doesn't seem right.
In addition, all users of our commentary system have the chance to rank on our leaderboard and become WNS Champion! - click here for more details!
We continue to also have a great presence on social media and know a lot of you get our news their first. I ask if you could please switch on notifications/ "see first" and/or visit our homepage more often, algorithms sometimes bury our content and unless you're a big corporation it is hard to reach your full following and you might be missing out on news! 
WNS Podcast and The Irish Whip Podcast both also thank their loyal listeners for turning in each week, they have a blast reviewing "the week that was" and interviewing some of the best names in the industry, so please if you got a moment check them out on the WNS homepage. 
As has been the case for the past week or so things have been slow due to a lot of tapings and very few live events. News will no doubt pick up over the next week as we head toward the Royal Rumble and WrestleMania season. Stay tuned!
HAPPY NEW YEAR!
Ben Kerin
WrestlingNewsSource.com Director
ben@wrestllingnewssource.com 
https://wrestlr.me/55807/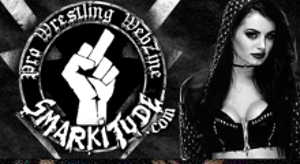 Adding comments is disabled due to age of article.