Matt and Nick Jackson joined The Wrestling Perspective Podcast recently where they talked about how they some of their fans turned on them due to WWE signing rumors.The brothers' contracts are up at the end of 2018, and there has been rampant speculation that they (along with Cody) could show up in WWE in 2019.
 The Bucks actually care about how their fans feel, and how they would respond if they were to leave everything they've created themselves and join WWE.
"We noticed a lot of fans were turning on us because they look to us as influencers, and as a sign of hope, so when rumors were circulating [about going to the WWE] and they still are to be honest, it breaks their hearts," stated Nick.

"It concerns us too," added Matt. "We don't want to make the wrong decision on what we do career wise. We are always thinking about our fans because it is how we got to this point in our careers.

It makes us think though, well, do you like us mostly because we don't work [for WWE]? Therefore, you wouldn't like us if we went there? What is the main reason you like us? I think a lot of it is the rebel they see in us as the wrestlers," admitted Nick. "They see us as the guys that are different, and if we go [to WWE] would they see us like everybody else?"
https://wrestlr.me/55456/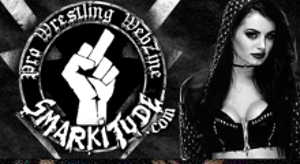 Adding comments is disabled due to age of article.