In a further update to our commentary system, we have released a couple new features which you should find useful. Firstly, in addition to being able to link your Facebook to your comments, you can now also login with Twitter. 
Please note that we are strictly limiting login to personal profiles and anybody linking with a brand or business page will be banned. 
Secondly, we have launched the ability for commenters to reply in-line and directly to other commenters. This should enable a better flow of conversation and allow new discussion to flourish. All commentary is still subject to our usual Rules and Guidelines.
These features have been tested but as with any new development may be subject to a few bugs or errors. If you notice anything that's not right please email ben@wrestlingnewssource.com.
These updates are part of our commitment to better serving our readers and part of a series of recent improvements to WNS. Please see below for information on our other updates.
https://wrestlr.me/53860/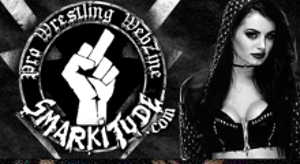 Adding comments is disabled due to age of article.