In an update to our recently launched Community Ratings feature we have introduced the ability for commenters to generate a community key to verify yourself as a commenter and also save and restore your score on our leaderboard.
If you're a regular commenter you'll already know we don't require login for commenting and this is why we have introduced community keys to ensure all your preferences are saved in your email should you lose them between devices. A community key will also verify you and place a tick next to your user handle.
We highly recommend this step if you're a regular commenter and value your score. It will also save your website customizations which can also be generated on the same page - great if you want to change the page color, font color or size etc. 
Click here to Generate Community Key (Verify Yourself & Save/Restore Score)
Read below for a more detailed explanation...
What is the community key?
Your key will be what saves your score, however you need to generate this key, save your settings then send it to yourself via email if you wish to transfer it between devices. Once our email is clicked, it will transfer all your settings from WNS to that device or if you cleared your cookies this link to your email is also useful. Old posts under old IPs cannot be key'd in if you currently have no key and no access to that IP, so it will accumulate from this key generation and on. Generating a key will not erase your current score but instead will begin the process of tracking your comments to be scored even if you IP changes. We don't save your e-mail in this process. We do suggest sending it to yourself as soon as possible so it's not lost for any reason and you can begin using your mobile data in conjunction with your score when needed as mobile 4G/5G IP's tend to change often. You will only need ONE key, ever. Refer to the email your sent yourself by searching for it via your Inbox, click the link, it should always work. If your key/cookie still exists you shouldn't have to restore your key between IP changes if the device/computer has clicked the email link for to restore WNS settings. You can always check here for your existing key at the time.
If you have any questions please post below, or email ben@wrestlingnewssource.com.
https://wrestlr.me/53790/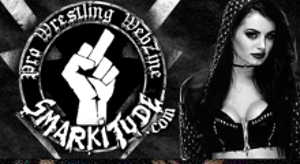 Adding comments is disabled due to age of article.