Disturbing And Offensive Tweets About Rape Involving Cedric Alexander and Tye Dillinger Surface
Posted By: Ben Jordan Kerin on Jul 31, 2018
WWE Cruiserweight Champion Cedric Alexander and Tye Dillinger are both drawing the attention of the wrong kind on social media and certainly attention WWE will not want right now, especially ahead of their first ever all women's pay-per-view. 
Tweets from as late as 2011/12 have surfaced in which both Dillinger and Alexander tweeted what is largely regarded as "rape jokes", which have become subject to condemnation by many in recent years.
Dillinger tweeted in 2011, "Its not rape if they're sleeping" while a year later in 2012 Alexander tweeted, "its not rape if you yell SURPRISE!!!!!!!!!" and a few months later responded to a tweet with, "1st of all I yelled "SURPRISE" so it wasnt rape. 2nd you squealed like a piggy and smiled so you loved it."
The context of the tweets are not completely known, jokingly or not, especially Alexander's second one but at one stage he switched his Twitter profile to private after fans started discussing the matter on the social media platform with reports he has deleted many tweets.
Screenshots of the controversial tweets are below.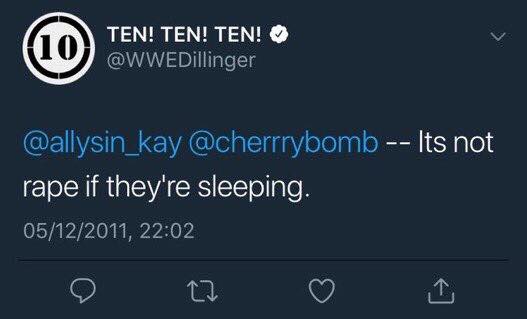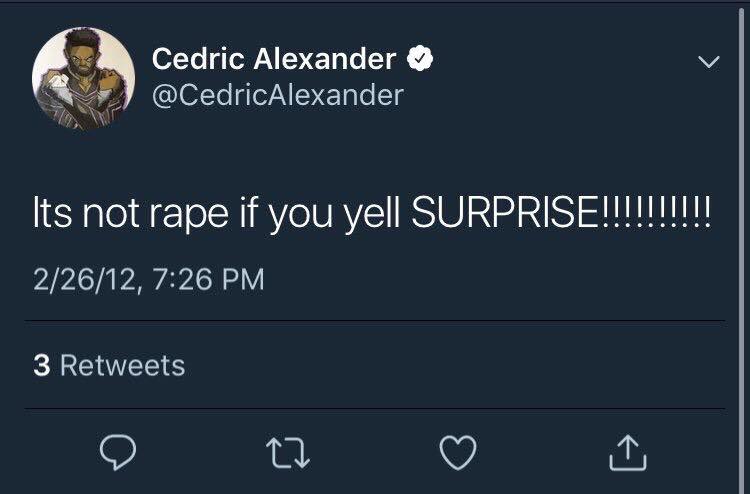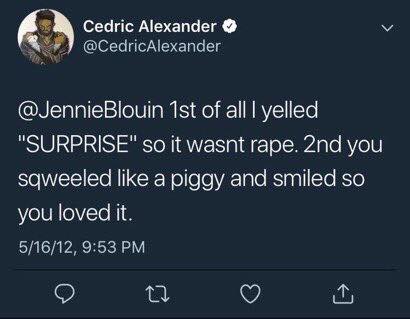 You can weigh in on the news on our official Facebook group or page. We also have an official Twitter topic for you to tweet us your views or post you comments below.
https://wrestlr.me/53575/
» More News From This Feed