Jam has lost the WNS Champion having being beaten by K,

accurate as of July 31 @ 9PM EST. Jam has every chance to reclaim the strap with just 3% in the score or will another user power ahead!?
In case you missed the announcement, we recently launched a new community ratings feature. Check out the full announcement below.
WNS Launches Community Rankings
Do you want to make your voice heard on today's biggest stories and be valued for your contribution? Our reader comments feature is now bigger and better than ever before. 
Reader comments allows you to share your opinions with all our readers on anything from Nikki Bella's troubled relationship with John Cena or to Roman Reign's fan reaction on Monday Night Raw.
So what's new? Well, we recently launched a new "community ratings" feature which aims to rank the top users who contribute quality discussion and debate to our commentary system which features below each and every news item. You may have noticed some changes, this is to ensure we only have the best users contributing - we're working hard to weed out the trolls! 
How it works

The leaderboard features top users who have added at least 5 comments and faired the best scores with the community in the last 30 days, stats max out at the top 100. 

"Today's Posters" (Starting @ Midnight) are a 30 day stat of those users on the system today but does not limit the amount of comments and rank is for THAT day, not overall score. Columns for today's stats do not sort and will otherwise revert to usual top 30 day statistics.

In addition, top 10 users get gold font, 20 silver font, 30 bronze font. The overall #1 contributor will get the gold belt icon next to their name!
So if you've never contributed or are a regular, why not compete to be our WNS Champion! - Remember a creating a username or linking to your Facebook will help identify you better, all previous annoymous users who opt to start using a username will see this reflected on the leaderboard! 

Note that all statistics are reflected on a per IP basis and may not reflect a single user under certain circumstances (such as mobile 4G/5G). Broadband IPs are likely to last longer and stay under your belt if you do not power off your cable modem at night (not recommended anyways), so use your home broadband Wifi w/ your phones when you can! If you switch IPs, your score goes with it. However, we will be working on new ways to tie in your old IP to your new IP so you can continue to use any device, and IP, and still maintain your score with it. Stay tuned, this is a BETA feature and will undergo changes as the direction of the system is more closely observed. WNS remains an account free, anonymous system that collects as little data as necessary to maintain your privacy and still provide community communications.

 - Are you WNS Champion!?
More details on how we calculate rank are located below the leaderboard here.
Any questions can be directed to ben@wrestlingnewssource.com.
https://wrestlr.me/53567/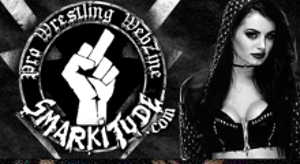 Adding comments is disabled due to age of article.