WrestlingNewsSource.com delivers news, live coverage, social media, opinion, and shareable content to a fast-growing audience and we are looking for a keen news reporter(s) to join our team. We are ideally looking for somebody who can commit to Thursday-Saturday, every week.
Ideal candidates will have experience in creating original content in news and media. They will have a passion for all things pro-wrestling and also be able to cover a wide range of topics from various promotions from the big players, WWE, NJPW, Impact Wrestling to the indies, ROH, Lucha etc.
You will have a talent for finding the strongest news stories from the best sources and be confident in writing your own content from the WNS readership.
You will also be confident in working independently and without prompt.
The ideal reporter should be passionate about online and delivering a strong news output. We're not afraid of character here.
Key Responsibilities:
- Writing the best and most engaging entertainment content, using a variety of formats and sources.

- Working with the wider news reporting team to source the biggest pro wrestling stories and craft your reports for our audience.

- Be confident to work independently.  
Key requirements:
 
- Experience reporting or working with media.

- An understanding of key pro wrestling sources.

- Ability to write your own reports.

- Excellent attention to detail. 

- Able to commit to news reporting throughout the week, especially during Thursday-Saturday.


The above list is not exhaustive and constantly evolving, based on the needs of the website. We require strong commitment and availability. If you're not able to commit respectfully do not apply. Please note this position is for factual news reporting, not for columnist consideration.
How to apply:
This role is voluntary, your work will be seen by hundreds of thousands of pro-wrestling fans on a regular basis. An excellent opportunity to build up experience and a following. In your application please indicate if you can commit daily (Thurs-Sat) and also tell us why you are the ideal candidate for the role.
Please send your application to ben@wrestlingnewssource.com.
https://wrestlr.me/51792/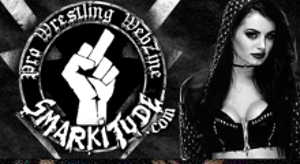 Comments were disabled for this post