On the latest Sam Roberts Wrestling Podcast, Sam Roberts spoke with former WWE Champion Bray Wyatt. The RAW Superstar talked about whether he was dissatisfied with his role at WrestleMania 32, his most memorable WrestleMania entrance, and the future of The Wyatt Family.
"I was in a very bad place at last year's WrestleMania, emotionally and physically I was a little beat up. But it was like all that rage an anger is what kind of drove me this year and brought me to where I am now, that's the thing. I want to be The Rock. I want to be the next Rock. Being in there with him and seeing the energy that he can cause the fans to go through, it's an amazing thing. But I don't want to be the guy that gets beat up by The Rock. I want to be The Rock. I want to be better than The Rock."
 His first Mania entrance was his most memorable
"The one with The Undertaker was kind of cool because you got to see us back-to-back, but it was dusk and it was different. Last year was unreal, man. Seeing all the lights and 106,000 people. I don't know if anyone will ever top that, if I can ever top that as a visual. But the first one was the most important to me. It was my first one. It was in New Orleans [Louisiana]. It was very important and that's the one that I hold dearest to my heart."
https://wrestlr.me/46351/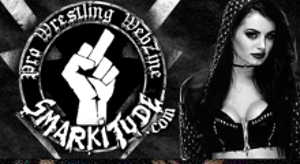 Adding comments is disabled due to age of article.