Just thought I would update you as to why we've had no live weekly coverage of Raw or SmackDown Live for a while. A few weeks ago, Elio Cannella our lead coverage guy suffered a fall and fractured his hip. He has since undergone surgery but still remains in hospital. We're hopeful that we can find somebody who is reliable in Elio's absence to cover weekly WWE broadcasts.
If you're interested in joining our team to help with coverage while Elio is out recovering please read the job application below.
Due to a key member of our team being out with sickness for a while we're looking for somebody who is able to provide weekly live play-by-play coverage for WWE Raw, SmackDown Live and PPV for WrestlingNewsSource.com. Ideally, whoever covers Raw will cover the associated PPV's and likewise for SmackDown. If you can cover both Raw and SmackDown that is also desirable. 

Your availability will be key and you are required to be available every week for the events and online for the duration of the show with appropriate viewing access to coverage these shows. 

You can see an example of how we would like the shows covered by clicking here.

This position is voluntary and I'm hopeful we can get somebody in place for tonight's for Monday Night Raw (1/30). Once our regular coverage person is back from sickness we can look to incorporate you into the team a share the load on weekly live coverage.

If you are interested in applying email benjkerin@gmail.com subject line: "Weekly Live Coverage Reporter", explaining why you are the ideal candidate for the position, what events you can cover weekly, any previous experience and your Facebook profile link so we can talk further.
 Thank you for your time,
Ben Kerin
WNS Director
https://wrestlr.me/45278/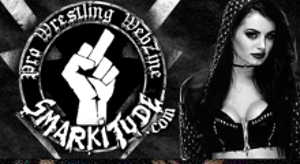 Comments were disabled for this post