Former professional boxer Laila Ali, who is the daughter of the legendary Muhammad Ali, had been a guest on The Tomorrow Show with Keven Undergaro this week, which you can watch down below. Ali talked about Hulk Hogan's claim that a phone call he received from her stopped him from committing suicide back in 2007.
"I was at home in my kitchen and I got a call from Shaun Robinson and she was like, 'I just heard you saved Hulk Hogan!' I didn't know what she was talking about and she told me what happened and I said, 'well he didn't tell me.' She said he publicly said that I called him at a time when he was getting ready to commit suicide.

I did call him because we were hosting a show together and I did refer him to my church at the time, Agape, with Rev. Michael Beckwith, who was on The Secret. He ended up going to the church and really taking a liking to it. But he didn't tell me on the phone that he was about to do that, so I didn't know."
Hogan did tell TODAY in 2009 that he had been suffering from heavy depression due to the divorce and a family tragedy that occurred. Hogan went on to say that he was mixing rum and Xanax and was holding a gun to his head "and thinking about how little force it would take to pull the trigger and end it all" when Ali called.
"All of a sudden the phone rang, and it was Laila, and she said, 'Hey, what's going on? You're on the set. You're all depressed. We're worried about you. You going to be OK?'" Hogan said, which also was recounted in his book, My Life Outside the Ring. "She called with no agenda, just to say hi and check on me. It snapped me out of it. At that moment I switched gears. I got sick and tired of being sick and tired. Her voice saved my life, it really did."
 Ali went on to reveal that despite the huge influence that her call made on Hogan's life, she never heard from him at all.
"I haven't talked to him since so I'm like, 'wow, I saved your life and you don't even call me!" Ali said. "I haven't talked to him since that whole story broke. We didn't have a big relationship, but I'm saying if you're going to say it publicly you should've maybe said something to me because I had no idea he was about to say anything. But it's not a big deal, what can I say? I can't say much, I'm glad I saved his life. Love you Hulk!"
 Below is the full video:
https://wrestlr.me/45172/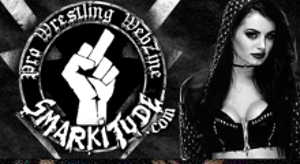 Adding comments is disabled due to age of article.