Former WCW Tag Team Champion Stevie Ray of Harlem Heat recently appeared on the "Murder Master Music Show" with Prez and Mac Jay. You can check out the full interview on their website. 
On Booker T calling Hulk Hogan a "n---a" on live pay-per-view:
We were doing a live pay per view and we had cut a promo earlier that day, we are getting to go to the ring and one of the production guys said we had to redo the promo because someone messed it up. We were like "What the f--k man?" You just don't do it on a pay-per-view, it leaves a chance for a f--k up. This is live! We were in the corner going over the match with each other and this is the s--t people don't know about, and now we are talking about Hulk Hogan, and I'm like, "We don't have a damn thing to do with Hulk Hogan." So now we are trying to think about what to say during the interview. It went viral years later! I kept a straight face because I was focusing on what I was trying to do, I didn't pay attention to what he was saying. I didn't know until afterwards when Booker told me he messed up. He was thinking about two different things at the same time. If that had happened during pre-taping you just cut it out and start over.
 On Hogan lying about being called "n---a" by Harlem Heat:
We hear Hulk Hogan on an interview and he said, "Booker and his brother use to call us that all the time." The "n word" was not thrown around. You just don't say the "n word" around people that are not in an African American circle. Nobody can ever say in my whole career can say they ever heard me say the "n word" if they are not Black. It is an unwritten law of ethics.
https://wrestlr.me/44921/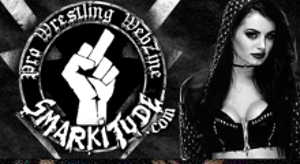 Adding comments is disabled due to age of article.