Live Website Coverage Person
We're looking for somebody who is able to provide weekly live play-by-play coverage for SmackDown Live and the brands related pay-per-views, which will appear on the main website to our readership.
Please note, you need to ensure you are available every week for SmackDown Live and monthly for the PPV's, with appropriate viewing access to cover these shows. You can see an example of how we would like the shows covered by clicking here.
Ideally, experience in live coverage or journalism would be desired but if you understand the premise for how covering event works you may still apply.
Please email your application with subject line "SmackDown Live Coverage" to benjkerin@gmail.com and explain why you would be the ideal candidate for the role.
https://wrestlr.me/44443/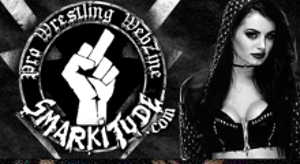 Comments were disabled for this post