As most fans are already well aware, Curtis Axel is a third-generation professional wrestler. His real name is Joe Hennig. His grandfather is the four-time American Wrestling Association World Tag Team Champion Larry "The Axe" Hennig, and his father was the legendary WWE Hall of Famer "Mr. Perfect" Curt Hennig, who was a one-time AWA World Heavyweight Champion, a one-time WCW United States Champion, and arguably the greatest WWE Intercontinental Champion of all time, having won the coveted championship on two occasions in the early 1990's and holding it for a combined total of 406 days.


Joe Hennig made his WWE debut in 2010 as part of the second season of
NXT
. He was originally given the name of Michael McGillicutty, with the story being that Michael was his father's middle name (which it was) and McGillicutty was his mother's maiden name (which is false), thus he was paying tribute to both sides of his family. Although not known for having much charisma, McGillicutty did stand out on
NXT
as one of the best in-ring performers out of the group. He eventually joined the WWE main roster as a member of C.M. Punk's New Nexus. McGillicutty and David Otunga formed a somewhat successful tag team, as they held the Tag Team Championship on
Raw
for a few months in 2011 before losing the titles to Kofi Kingston and Evan Bourne in August of that year. After that, Michael McGillicutty became exclusive to WWE's less-emphasized programs at the time, such as
NXT
,
Superstars
,
Main Event
, and
Saturday Morning Slam
.
For nearly two years, it appeared as though Michael McGillicutty had absolutely nothing going for him. But then in May of 2013, McGillicutty was revealed to be Paul Heyman's newest client, also known as a "Paul Heyman Guy." His name was changed to Curtis Axel, as a tribute to both his father and grandfather. Over the next few months, Axel was booked to pick up some strong victories (albeit under controversial circumstances) against top WWE Superstars such as John Cena, Triple H, and Chris Jericho. Axel captured the WWE Intercontinental Championship in a Triple Threat Match at the 2013 WWE
Payback
pay-per-view, defeating The Miz and Wade Barrett to begin his five-month reign as Intercontinental Champion.
Curtis Axel's career began to flounder immediately after Paul Heyman publicly announced that he would no longer serve as Axel's manager. He lost the Intercontinental Championship to Big E Langston on
Raw
, and then formed a tag team with Ryback, who was also formerly a Paul Heyman Guy. They teamed up for a while without much success. Once they parted ways, Axel was once again left with nothing to do in WWE.
Axel has become something of a comedy character in WWE over the past two years or so. He's impersonated Hulk Hogan and did an "Axelmania" gimmick for a while. He then became a member of The Social Outcasts along with Heath Slater, Bo Dallas, and Adam Rose. Their faction only lasted a few months before Adam Rose was suspended from WWE and then eventually released from his contract. Since the end of The Social Outcasts, Axel's role in WWE had been virtually non-existent until just recently on
Raw
when he teamed up with Bo Dallas once again, only to have Bo turn on him. Axel attempted to get his revenge on Bo in Axel's homestate of Minnesota, but Bo was able to defeat Axel and continue this winning streak that Bo has been on lately.
Is there any chance that Curtis Axel could be even somewhat of a force in WWE again? Perhaps, but it would take some work.
It wouldn't make much sense to just give Axel a renewed push out of nowhere (although this is seemingly what they've done with Bo Dallas) and have him start winning matches left and right after he's barely won any matches since 2013. A logical route to take would be to make light of the fact that Axel never wins. Have him go on a losing streak on
Raw
for a few months and show him getting more and more frustrated with himself. After months of losing, do an angle where Axel says that he gives up on his career and doesn't love wrestling anymore. Have him say that he feels as though he's tarnished his family's legacy and doesn't want to embarrass himself or his family any longer.
As Axel is leaving the building, someone important should confront him and try to convince him to stay. Somebody like Ric Flair would be a perfect choice. Ric Flair has a lot of history with Axel's father Curt Hennig. Curt served as Ric Flair's "Executive Consultant" during Flair's run in WWE in the early 90's, and Hennig was also the one who forced Flair to leave WWE on television as they squared off in a "Loser Leaves Town" Match on
Raw
. Later on in WCW, Hennig briefly joined Ric Flair's Four Horsemen stable, only to turn his back on the Horsemen to join the villainous New World Order faction.
During Axel's absence from programming, they could show Ric Flair trying to convince him to get his act together and come back. They could also film some segments showing Axel having conversations with his grandfather Larry Hennig. Another legend from the past who could get involved with this storyline would be Scott Hall, who held the AWA World Tag Team Championship with Curt Hennig back in the 80's and was also an NWO stablemate of Hennig's. Introducing people like Ric Flair, Larry Hennig and Scott Hall to this storyline could certainly generate some buzz around the impending return of Curtis Axel.
It would actually be pretty easy to film some vignettes for the return of Curtis Axel, especially considering his family's rich history in the wrestling business. Lots of nostalgia could be used. Show some footage of the Hennigs in the AWA. Show some footage of Curt Hennig in the prime of his career in the AWA, WWE, and WCW. Show some of their personal family photos. Then show some footage of Curtis Axel training hard to return to the WWE roster with Flair, Hall and Larry Hennig cheering him on and pushing him to train harder and not give up.
Lastly, when he does return to the roster, he should try to return as a babyface...
if
the fans will allow it. Whether he returns on the
Raw
roster or
SmackDown
roster doesn't make much difference, although one would think that he would return on
Raw
unless a WWE Draft or maybe some sort of talent trade were to take place. Have him return as a humble babyface who appreciates the support and understanding of the fans... again, that's
if
the fans embrace him, which they might not. If the fans decide to boo him, then it would be best to roll with it and just have him be a heel. But it would be nice to have him as a popular babyface character who is trying to revitalize his career and honor his family's legacy. The fans have a lot of fond memories of his father, so why not give Axel another chance to make a good first impression in his re-debut?
Realistically speaking, you would have to think that the ship has sailed as far as Curtis Axel ever being a WWE World Champion is concerned. But that's not to say that he couldn't be a key mid-carder along the lines of The Miz, Dolph Ziggler, Rusev, or how Kofi Kingston used to be when he was a singles competitor. The Miz and Kofi just always,
always
, seem to have a championship. Whether it's the Intercontinental, United States, or Tag Team Championship, people like Kofi Kingston and The Miz always have some sort of a championship and are always prominently featured on the show. If Curtis Axel is booked properly, there's no reason why he couldn't be a dominant mid-carder like Kofi or The Miz.
Basically, Curtis Axel's comeback would look something like Heath Slater's recent career resurgence since teaming up with Rhyno. It would be a feel-good, mid-card storyline that could actually get over with the fans if WWE books it properly and if Axel can pull it off, which he probably could.
Under the right circumstances, there's no reason why Curtis Axel couldn't become a multi-time Intercontinental, United States, or Tag Team Champion. There's no reason why Axel couldn't become a key mid-carder along the lines of Kofi Kingston, The Miz, Rusev, Dolph Ziggler, or Cesaro. A regular spot on the show as a fairly dominant mid-carder wouldn't be a bad gig, especially if he's winning championships, selling a little bit of merchandise, and earning more money for himself and his family (again, much like Heath Slater).
Back in 2013, WWE did manage to make it look like they had some big plans for Axel, but they just seemed to give up on him once his alliance with Paul Heyman ended. It doesn't seem right that they just gave up on him so easily. Under the right circumstances, Axel could be a prominently featured Superstar, whether it's as a babyface or a heel. He's a good worker in the ring and appears to be a model employee. Why not give him one more chance to resurrect his career? If it doesn't work out, wish him well in his future endeavors. But if it does work out, then at the very least, they would have another solid mid-carder they could use in various situations.
CLICK HERE TO JOIN THIS ARTICLE'S FACEBOOK CONVERSATION!
https://wrestlr.me/44213/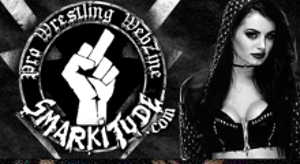 Adding comments is disabled due to age of article.