Bob Backlund is one of the longest-reigning WWE World Champions of all time. He is a two-time former WWE Champion, first winning the coveted title back in February of 1978 from the legendary "Superstar" Billy Graham. Backlund held the WWE Championship for nearly six years straight until finally losing it to The Iron Sheik in December of 1983. That title reign is the second-longest in the illustrious history of the WWE Championship, only being surpassed by Bruno Sammartino's historic seven-and-a-half-year reign that lasted from May 17, 1963 until January 18, 1971.


Backlund sort of faded away in the 1980's after the Era of Hulkamania took off. He competed in other promotions such as Pro Wrestling USA and over in Japan, but he was not seen in WWE from 1984 until 1992. When Backlund returned in the 90's, he was determined to prove that he could still physically compete with the younger Superstars of WWE's "New Generation." He put on impressive performances with Bret "The Hitman" Hart, who was the top Superstar on the roster at the time. In November of 1994 at the Survivor Series pay-per-view, Bob Backlund defeated Bret Hart to recapture the WWE Championship at 45 years of age. 1994 was also the year that the legendary George Foreman, who was also 45 years old at the time, defeated 27-year-old Michael Moorer to win the World Heavyweight Boxing Championship.


Backlund's second title reign would only last for three days before he quickly lost the title to "Big Daddy Cool" Diesel in Madison Square Garden.


Since the 1990's, Backlund has played the character of a "crazy, dangerous old man" who is obsessed with politics and is quick to try to lock people in his infamous Crossface Chickenwing submission hold. He's made sporadic appearances for WWE since the 90's and also had a short run in TNA back in 2007, essentially with the same character. As fans are well-aware, Bob Backlund is currently serving as the on-screen manager/life coach of WWE Superstar Darren Young, and they have started something of a campaign entitled "Make Darren Young Great Again," which comes from Presidential Candidate Donald Trump's "Make America Great Again" campaign slogan.
Bob Backlund may not have been as much of a box office draw for the company as Bruno Sammartino, Hulk Hogan, Steve Austin, or John Cena, but Backlund is still a legendary WWE Champion and was always a great mat technician. Backlund was a very successful amateur wrestler in high school and college. What he lacked in charisma he made up for with his sheer wrestling ability. Backlund was - and still is - one of the most legitimate WWE Champions of all time.
Besides his accomplishments, Bob Backlund really is sort of the last of his era. Most of the other wrestlers from his era have all either retired or passed away. But Bob Backlund is still seemingly in good physical condition at 67 years old, and is even still able to get physical in the ring, albeit in a limited fashion. Why does WWE choose to continue to portray Backlund as being the "crazy, senile old man" when they should treat him with more respect? Even though he wasn't the most popular wrestler of all time, Backlund was still a historically significant World Heavyweight Wrestling Champion, very much along the lines of Lou Thesz, Verne Gagne, Nick Bockwinkel, Bruno Sammartino, Harley Race, Ric Flair, Hulk Hogan, or any other great champions you can think of.
One can appreciate the idea that WWE is trying to use Bob Backlund, who is a WWE Hall of Famer, to try to help elevate a rising star in Darren Young. But the fact of the matter is that the Backlund/Young storyline has been made to look like nothing more than a mid-card storyline to fill time on
Monday Night Raw
. It doesn't really seem to be helping Darren Young get over with the fans, and it just continues to make Backlund look like an out-of-touch relic from the past who has no business being on modern-day WWE programming. WWE treats other Hall of Famers like Ric Flair, Shawn Michaels, Steve Austin, and Bret Hart with respect when they appear on WWE programming. Why shouldn't Backlund be placed on the same pedestal?
If WWE wants to use Backlund as a manager to try to elevate a star, why not place him with somebody who he has something in common with? Backlund was an outstanding amateur wrestler before his professional wrestling days. So was Jack Swagger. So was Dolph Ziggler. So were Chad Gable and Jason Jordan. So was Shelton Benjamin, who is still seemingly set to return to WWE at some point after he recovers from his shoulder surgery. In particular, pairing either Swagger or Ziggler with Backlund could be a perfect match. Both Swagger and Ziggler are former WWE World Heavyweight Champions who have seen their careers flounder over the past few years. It would be easy to put somebody like Bob Backlund in their corner as a manager to help get their careers back on track. Maybe film some vignettes that show Backlund coaching them in both amateur and professional wrestling, working with some trainees in WWE's Performance Center. Keep them off of the main roster for a few months while they continue to train hard with Backlund and get refocused. Then bring them back more fierce and more dangerous than ever.
If you would have told wrestling fans back in the 1970's and 80's that Bob Backlund would end up being portrayed on WWE programming the way that he has been over the past 20 years, they probably wouldn't have believed it. It's hard to comprehend that an absolutely dominant and legitimately dangerous WWE Champion like Bob Backlund would end up being relegated to a mid-card-level, pathetic attempt at being a comedy character, who the majority of the fans don't even seem to know much about... or care much about. Bob Backlund, for old times' sake if nothing else, deserves better treatment and a better role in WWE.
CLICK HERE TO JOIN THIS ARTICLE'S FACEBOOK CONVERSATION!
https://wrestlr.me/44010/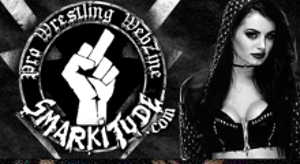 Adding comments is disabled due to age of article.