Christopher Daniels appeared on SiriusXM's Busted Open w/ Doug Mortman & Dave LaGreca, and talked about many things. One thing is about how WWE changed their attitude toward signing former TNA wrestlers.
Doug Mortman: I kind of have to smack myself, that AJ is a WWE Word Champion, Samoa Joe is doing his thing with NXT, Bobby [Roode] is over there, [Austin] Aries is over there, Kevin Owens is the Raw Champion, do you think about that and how things have changed with pro wrestling and the overall landscape?

"Absolutely man. I mean, all those guys that you mentioned, they had the talent to be there five years ago but it took a change in attitude at the very top for them to even be considered. That's a positive change that I believe they've made. Giving the opportunity to guys who, basically, got all their experience on the independent scene, around the world, and in TNA. Kevin [Owens] had his big run in ROH before he went there [WWE]. But, you look at guys like Bobby Roode and Austin Aries and [Samoa] Joe and AJ, in addition to the independent scene, in addition to doing international tours, they did a lot of TNA. They went into the NXT system and proved they were ready and they just needed that opportunity to be seen.

"That change in attitude at the top, to change from "oh these guys are persona non grata," now they recognize that "oh these guys have experience and they can come in, not right away, but certainly on a fast track and become amazing players at this level." For me, one of the greatest, as a friend to him, watching Samoa Joe become NXT Champion as quickly as he did, and hopefully he'll get an opportunity to move on to the main roster sooner rather than later, being able to see that happen for him was a great pleasure for me. It goes without saying, the same thing about AJ becoming the WWE Champion. If you had said that even a year ago, I think people would have looked at you differently. Now, it seems so obvious and right that AJ Styles should have the biggest prize in pro-wrestling wrapped around his waist."
https://wrestlr.me/43773/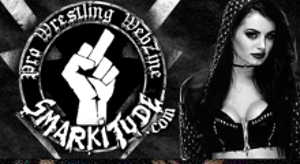 Adding comments is disabled due to age of article.