WrestlingNewsSource.com recently celebrated our 10th year online. We're looking to expand our team in a number of key areas to ensure we are fully covered throughout the week with the best pro-wrestling coverage we can provide. 
Below are a listen of voluntary positions we have opened:
News reporter
We're looking for news reporters to join our already established team to source the very best news from around the web. The main focus will be on WWE and TNA coverage, although we welcome news from independents such as Ring of Honor, Lucha Underground and NJPW etc.
If you're skilled with writing, with a keen interest in with what is going on in the world of wrestling, and feel this is something you'd have a passion to commit to, then we want to hear from you!
We require all applicants to ensure they understand that while we source news, we strongly encourage newly written articles, that are not directly copy and pasted from other websites. We also only want news from credible sources, so an understanding of the top news sources will be a good background knowledge to have if you are applying for this role.
The positions that are available include:
- Daily News Reporter - If you can commit more than one day a week, on a regular basis and be on call to post news of your own accord and when required please let us know.
The following roles require you to be available during these days/hours:
- News Reporter (Wednesday)
- News Reporter (Thursday)
- News Reporter (Saturday)
Social Media Coverage Person
We're look for somebody who is able to provide our social media, Twitter in particular with regular live coverage during events such as #RAW, #SDLive, #NXT and #IMPACTWrestling. The ideal candidate will be fully competent in the use of Twitter, hashtags and social media interaction. The role requires you to be around for the duration of whatever show you are applying for.  
We operate one of the biggest independent pro-wrestling Twitter's around, so it's important you are able to keep fans engaged and interacting. Please do not apply if you're interested in only self-promotion through our social media. This role is strictly for the purposes of expanding the reach of WNS through social media.
When applying please let us know which show(s) you can cover on a weekly basis and provide any previous experience.
Live Website Coverage Person
We're looking for somebody who is able to provide weekly live play-by-play coverage for the following events, which will appear on the main website. Please note, you need to ensure you are available every week with appropriate viewing access to coverage these shows. You can see an example of how we would like the shows covered by, clicking here.
- Impact Wrestling Play-By-Play Coverage & One Night Only PPV's (Thursday/Sunday)
- NXT Play-By-Play Coverage (Wednesday)* WWE Network access required. 

- WWE PPV Play-By-Play Coverage - We already have an established staff member covering WWE weekly television and PPV coverage, although with the increase of PPV including WWE Network specials increasing to 19 a year, we may need somebody who can support in this role.
Role not listed?
Is the role you wish to apply for not listed? - Maybe you can provide us with something we have not advertised for or are simply not providing to our readership. If that is the case, then please email us below and let us know how you can help WNS!
How to Apply
None of these roles are paying although we will reward consistent news reporting with perks such as gift cards, DVD''s and merch. If a solid body of work is produced on a regular basis.

Please send you application to benjkerin@gmail.com. In the email please include, why you think you would be suitable for the position, previous experience (if any) and examples of previous work which might support your application.
PLEASE NOTE: When applying for any of these roles you must ensure you are consistently available. The roles require a high level of commitment and punctuality.  
https://wrestlr.me/43374/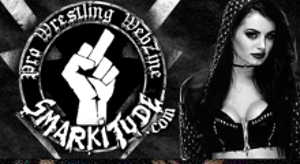 Comments were disabled for this post