There is a further update regarding the recent 30-day suspension of Eva Marie from WWE due to her first violation of the company's Wellness Policy.
TMZ.com is reporting that Adderall is the substance that may have led to Eva violating WWE's Wellness Policy. According to the report, Eva, as well as "sources connected" to her, is "adamant" that she has a legitimate prescription for the medication from her doctor, and that she will apparently appeal WWE's decision to suspend her.
TMZ.com also quotes WWE sources by stating that in terms of the Wellness Policy, all talent "are required to disclose all medication to WWE officials for company approval." In Eva's case, Adderall is a substance that was not "properly approved," which is what ended up resulting in her violating the Wellness Policy.
For those unfamiliar with the WWE Wellness Policy, this policy is one that, as TMZ.com notes, "covers everything from substance abuse to annual physicals and cardiovascular health."
Eva herself has also issued a statement to TMZ.com regarding her suspension, stating the following:
"I am disappointed that this suspension has occurred, yet understand and respect that WWE upholds their Wellness Policy to the letter and won't compromise on its integrity. I violated policy by not turning in portions of required paperwork in the time frame WWE Medical deemed timely. I look forward to my return!"
https://wrestlr.me/43288/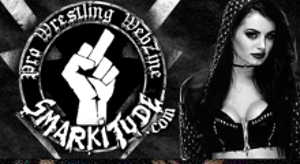 Adding comments is disabled due to age of article.