Hello WNS.
This is the first real chance I've had to address the shootings in Orlando today which has left 50 people dead and countless others wounded - one of the worst in U.S. history. I'm at a loss for words to how senseless the killings are, a truly heinous act.
It's only right that as a website which has a viewing readership of over 80% U.S that we pay the due respect to those that have lost their lives and support their family and friends during this difficult time.
We'll be changing our social media profile photo shortly and covering the professional wrestling world's reaction to this tragic atrocity, while this type of terror has become the norm of late in the Western World, our social media support still serves as reminder that we will stand united in the face of terror, wherever you live and whatever your race, religion or sexuality.
It's true to say we all have our own views on how this should be handled and we all share the right to have different political views, but remember for a moment the victims who went out to enjoy themselves and didn't return home.
R.I.P x
- Ben Kerin
WNS Director
https://wrestlr.me/42697/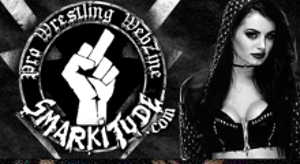 Adding comments is disabled due to age of article.