Former WWE Divas Champion Natalya Neidhart is a true veteran in the WWE Women's Division. She joined the WWE roster back in 2008 on the SmackDown brand, but had been wrestling all over the world prior to that since 2003. It's been well-documented that Natalya comes from the legendary Hart Wrestling Family and was trained in the infamous Stu Hart Dungeon in Calgary, Alberta, Canada.
Natalya comes from one of the most well-known wrestling families of all time and truly epitomizes what it is to be a professional wrestler. She is arguably the best pure technical female wrestler that WWE has ever seen and always has good quality matches with anybody she is booked to perform with. However, despite her incredible work ethic and undeniable talent in the ring, she is also one of the least accomplished female Superstars on the WWE roster, especially considering her lengthy tenure with the company. Natalya has only enjoyed one single reign as champion, winning the Divas Championship at Survivor Series 2010 in a Two-on-One Handicap Match against the team of Michelle McCool and Layla El, collectively known as Team Lay-Cool. Natalya held the Divas Championship for just over two months before losing it to Eve Torres at Royal Rumble 2011 in a Fatal 4-Way Match that also included McCool and Layla.
Natalya has spent the past five years in relative obscurity, often switching back-and-forth between heel and babyface without ever really making too much of an impact. Every once in a while she will receive a push as a top contender to the Women's Championship and will be labeled as being a major threat to the champion, but she always seems to come up short in the end. She has also been used as a manager quite a bit during her WWE career, going all the way back to 2009/2010 when she managed The Hart Dynasty, which consisted of her husband Tyson Kidd and her cousin David Hart-Smith. She has also been paired with The Great Khali and Hornswoggle. Most recently, she managed Tyson Kidd and Cesaro as they held the WWE Tag Team Championship in early 2015.
Natalya now finds herself in a heated rivalry with current WWE Women's Champion Charlotte, daughter of the legendary WWE Hall of Famer "Nature Boy" Ric Flair. Natalya and Charlotte have had great matches in the past, but Charlotte always seems to get the better of the much more experienced Natalya. Tonight, at the 2016 Extreme Rules pay-per-view, Natalya will once again challenge Charlotte for the Women's Championship in a Submission Match, with the added stipulation that Ric Flair will be banned from ringside. These two stipulations seem to favor Natalya, but one has to wonder if Natalya is going to once again do the job for a rising star in Charlotte, or if tonight will finally be the night that Natalya captures championship gold once again.
If Natalya loses this match against Charlotte tonight, where could she possibly go from there? She has always done everything asked of her and has always been a consummate professional, and yet WWE never seems to reward Natalya for all of her contributions. If she is booked to lose this match tonight, one has to wonder if WWE will ever give Natalya another reign as champion. Another thing to consider is the fact that most female performers typically don't have more than about a decade-long career in WWE, if even that. Natalya has been on the roster since 2008. If she doesn't capture the Women's Championship tonight, what else could WWE really do with her? She always has been and always will be an excellent hand in the ring and is an incredibly valuable asset to have to work with young up-and-coming female Superstars, but from a credibility standpoint, how many more losses can Natalya take before she is viewed as being nothing but a jobber, which she may already be in the eyes of some viewers. How many more title shots can Natalya receive and still come up short?
Everything seems to be set up in Natalya's favor to win this match tonight against Charlotte and become the new WWE Women's Champion. Would it be too obvious to have Natalya win tonight? Will Charlotte once again find a way to upset the veteran? Or will tonight be the night that Natalya Neidhart becomes a two-time champion in WWE and finally gets some recognition for all of her hard work? If not tonight, then when?
CLICK HERE TO JOIN THIS ARTICLE'S FACEBOOK CONVERSATION!
https://wrestlr.me/42512/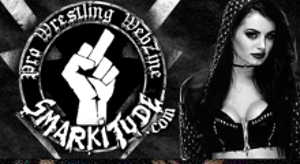 Adding comments is disabled due to age of article.