WWE Diva and former Divas Champion Natalya Neidhart recently spoke to DigitalSpy.com.
New Total Diva Mandy (Amanda Saccomanno from Tough Enough):
"I've only known Mandy from Tough Enough. My husband and I watch everything on the Network, we watch anything WWE – Raw, SmackDown, Tough Enough – so we would watch it every week. I actually really liked her on the show. I thought she stood out because she had a lot of personality. Joining Total Divas I didn't know how she would be, because everybody's really nice when you first meet them – but so far I really get along with her."
"She's very genuine, believe it or not. It's funny because you would look at her and think she has the potential to be a quote-unquote 'Diva'. She's beautiful and has obviously got an awesome body and she could have a lot of attitude, so to speak, just based off of how she looks. But I feel like she brings the right attitude. After spending time with her I feel like she's really genuine. I feel like she makes a great cast member. Obviously I don't choose who joins our cast but when I work with new people – new girls, new guys – I always try to treat them how they treat me, and judge them based on my own experiences with them. There's nothing worse than judging a book by its cover, so I really like her."
Having a pregnant Total Diva in Rosa Mendes:
"It's definitely a different aspect. It's good because it's added a whole new layer to Total Divas that we've never seen before. We've seen weddings, we've seen family health issues, we've seen people that want to get married that aren't getting married, we've seen people that are married. The fact that she's doing something that's a first ever for our show is cool and I think it will bring a lot of interest to the viewers."
"It's cool – it shows that WWE is celebrating women that are of every walk of life. The company is really embracing Rosa's pregnancy which is a huge testament to WWE embracing not only diversity but also supporting women."
https://wrestlr.me/41136/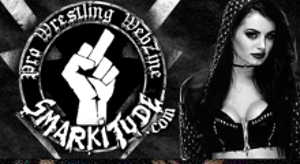 Adding comments is disabled due to age of article.