WWE Hall of Famer and former National Wrestling Alliance World Heavyweight Champion Harley Race recently spoke to The Two-Man Power Trip of Wrestling Podcast.
Heat with Ric Flair and not wanting to drop the NWA Title:
Overall, Flair and I have had a hellishly active part of wrestling. He knows and I know that we are too old to want to get involved with this stuff now. In 1983, Flair was just starting to really get involved and I was at that point in time thinking that that he wasn't ready, but once he got really involved in the championship part of it (the business) he came along to be one of the best ever. Flair proved to me that he was a good hand in the ring and he was in there with the absolute very best so it was all pretty easy from there.
Memories of Dusty Rhodes:
Dusty was probably one of the best interview people ever in wrestling. He could talk about anything on the face of God's green earth and make it sound like it was extremely important. Overall, Dusty could perform in that ring as well as just about anybody. I never really had a bad performance with Dusty in any of the matches that we ever had. There are very few people that I can say that about.
https://wrestlr.me/39563/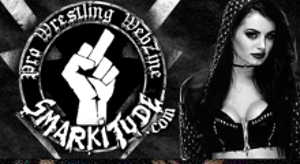 Adding comments is disabled due to age of article.