» Volunteer Position — WNS News Reporter
We are looking for volunteer pro-wrestling news reporter to help assist with daily news, results, spoilers and rumors on our website WrestlingNewsSource.com.The successful applicant will be expected to join and support the ambitions of WNS as it strengthens its news team over the next 6 months. The successful candidate will have tenacious and dedicated nature and will draw on previous experience.
As a reporter you will source and produce news reports for the main site which will be seen by hundreds of thousands of fans a month, supporting the team at large and the WNS Directors by streamlining processes and providing cover at key time.
The position requires not only a confident and able reporter, but a vibrant, communicative individual who will relish the opportunity to be given the responsibility to manage their own time. You'll need time on your hands to commit to posting daily and at key times, so please do not apply if you are unable to offer this.
Requirements: Previous experience is highly desirable but not necessary.
» Availability - Please do not apply if you have no time or commitments that might get in the way of fulfilling this position.
» Strong spelling and grammar.
» Understanding of how pro-wrestling news media works.
Duties include:
» Sourcing news from top sources (The Wrestling Observer, PWInsider, PWTorch, Newspapers etc)
» Maintaining a regular posting pattern.
» Ability to write news reports in YOUR OWN words and style.
» Keeping on top of key stories and social media.
To apply this position, email WNS Director, Ben Kerin - benjkerin@gmail.com, Email subject "WNS Job - News Reporter" - Please provide one-two examples of previous work to aid your application or detailed explanation of why you would be the right person for the position.
Applicants successful for the position will be internally short-listed and contacted. It's unfortunately not possible for us to contact unsuccessful applicants due to the volume of applications we expect to receive.
The job position is voluntary and does not pay.
https://wrestlr.me/38801/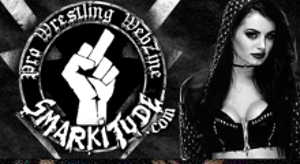 Comments were disabled for this post