Vince Russo has posted a new blog entry at csrwrestling.com in which he talks about Sami Zayn and his match on Monday's WWE Raw. 
"Last night RAW experienced its lowest rating of the year, and of course out came the excuses that it was up against the second round of the NBA playoffs. Now, while that is indeed a fact, it had nothing to do with the rating bottoming out. The numbers sunk to new 2015 lows because the casual television fans for that night chose the NBA over RAW because the NBA was indeed the better show of the evening. However, had it been another time, another era, say Austin vs. Rock circa 1997—-it wouldn't have mattered if LeBron James was matching up with Julius freaking' Erving—the television viewer was watching wrestling that night.

However, everybody is running to the defense of the WWE, claiming that RAW was a great show on Monday night. WHY was it great in their opinion? Simply because an NXT wrestler that they all mark out for, Sami Zayn, made his surprise appearance on the WWE's premiere show. I can only imagine when Sami got introduced by Bret Hart and came out as a surprise through the RAW entrance—to the Internet Wrestling Community is was the equivalent of Jesus himself showing up unannounced at the Sea of Galilee. But to the casual wrestling fan—nobody cared—to them this was a jobber and nothing more–so they indeed turned back to hoops.

RAW is a television show and Sami Zayn is NOT a television star—nor—will he be anytime soon. Sami is an exceptional wrestler on a wrestling show, and the only people who care about him are those die hard wrestling fans who are looking for 5-star matches that the massive don't give a !@#$% about."
https://wrestlr.me/38761/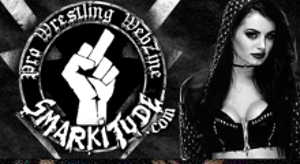 Adding comments is disabled due to age of article.