Konnan spoke on Vince Russo's visit to last weekend's Lucha Underground tapings, saying no one was making a big deal about it. He says he saw Russo in the VIP area, and asked him about the rumors that he was going to be writing for the show. It should be noted that Russo loves the show. Konnan then said, Russo brushed the rumors off as "just rumors" stating he was only there to have a good time. It should also be noted that, Lucha Underground executives deny the rumors of working with Russo as well.
Apparently their conversation turned to the Women's division, and Russo mentioned that they should bring Chyna in. Konnan couldn't believe Russo brought it up, not knowing, 'WTF' she could bring to Lucha Underground, and where she would even fit in.
Konnan also notices that Russo gets a lot of heat, some deserved, although maintains that he's not a bad guy. He says that he knows Russo misses the business, but he doesn't see a place for him in Lucha Underground.
You can visit MLWradio.com to listen to the full interview, beginning around 38 minutes.
https://wrestlr.me/38134/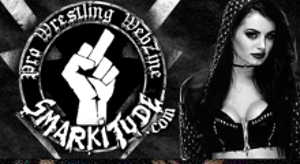 Adding comments is disabled due to age of article.