A lot of people like the way WNS looks, We receive a lot of e-mails telling us they love the setup of the site. We get a few here n there saying they do not. Well, you were not unheard. After months of testing this the power is yours and some of you may have found this feature hiding on our site for the past 3 months in the bottom right corner of the site where a "Pi" symbol (π) is sitting (you can access it there even now).
We extend this to anybody who enjoys WNS, likes or doesn't like our colour scheme, perhaps would like a bigger font size, or just likes the idea of customizing their experience.
https://www.wrestlingnewssource.com/theme/

It works on mobile, it works on desktop, but you gotta set your settings per device/computer. We did this so you do not need to sign up, you do not need to give us personal details, or even remember a password. Your settings will not "time out". It operates on a cookie that we DO NOT store, at all, so you do need cookies enabled. If you clear your cookies, the settings are gone. We allow you to clear our specific cookie on the link as well. You can always reset your settings by doing so.
Play with the settings we've provided, we offer "presets" that you can use or you may pick a preset and then configure the preset how you see fit and save it.
Hope you all enjoy this.
Problems? - Comment below or email Krysti (Web Developer).
https://wrestlr.me/38031/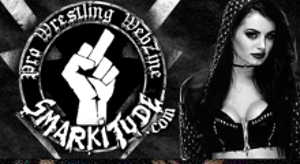 Adding comments is disabled due to age of article.