In his latest column for WrestleZone former WWE head writer Vince Russo praised Jim Ross wishing he had appreciated him more at the time, while also blasting today's announcers as making a "mockery" of pro-wrestling.
"The announcers today make it easy for the casual fans to laugh at our product, because at times, they make a mockery out of it themselves. Listen sometimes . . . really listen . . . you can't help but be bludgeoned with it at times. And, if they're not degrading something, or someone, they're putting on open mic night at "Caroline's".

For some, getting their own comedy over is more important than putting the talent in the ring over. You never got that with JR – NEVER. His job wasn't to be a comedian, or a "heel", or a "babyface" – his job was to be an announcer, "BY GAWD!", and do his job in the best possible way that he could.
JR would call wrestling as if it were 100% real – as if everything in the ring was actually happening. And, because he believed it, you believed it at home. Trust me, as the writer of the show, JR was given some ridiculous segments to make you believe, but somehow he did. Why? Because, it was simply his job. JR was announcing, and announcing was JR. Today in wrestling, that art is lost." 
https://wrestlr.me/36672/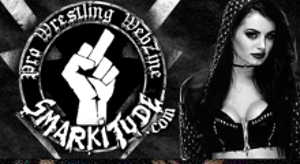 Adding comments is disabled due to age of article.