WWE Intercontinental Champion "The Show-Off" Dolph Ziggler recently spoke to The Sun.
Being versatile for the company:
"I love defending the title and I love representing the company as the champion. I'm someone who, if asked if they can do a two minute promo and make some jokes, or have a thirty minute match that steals the show every night, I will take that match because I live for the crowd reaction. I love doing everything better than almost everyone else in this business so I live for this – I love being the champ and it makes a lot of sense to me that I am the champ."

What his character needs to be in the main event:
"There's one huge thing my character would have to do: he'd have to talk on the microphone [so the audience can] get to know that character just a little bit better than a guy who does really good wrestling matches. And if I got a chance to talk on the microphone every once in a while, more than a sentence or two, there's a very good chance that you would see awesome character development, enough to where the crowds were chanting my name to be in these matches for the main event."
https://wrestlr.me/36585/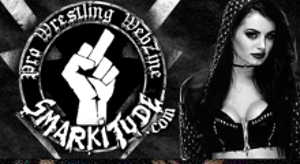 Adding comments is disabled due to age of article.