Vince Russo recently completely destroyed TNA's current TV partner Spike TV going as far as to say that TNA will never advance whilst on Spike TV.
Well, F4WOnline got a response from David Schwarz who is the Senior Vice President Of Communications at Spike TV. This is what he said:
"I want to start by saying we enjoyed a great relationship, a very collaborative relationship with Dixie Carter and her team over the years. We took TNA from a late night spot on Saturday nights, doing 500,000 viewers, to a two-hour time slot that did two million viewers over time. Spike went out of its way, not in just adhering to its contract, but above and beyond the contract. We paid Hulk Hogan, we paid Eric Bischoff, with our money. We financed many shows. We financed U.K. shows. We helped promote. We gave TNA a prime time slot of Thursdays from 9-11 p.m. I think his comments are way off base. Clearly, he doesn't know what he's talking about. He's somebody who thinks more of himself than really exists. Vince Russo never meant anything to Spike TV. He had nothing to do with negotiations. Nobody cares about Vince Russo at Spike TV. Nobody cares or knows who he is. We have a great relationship with TNA. We went above and beyond for them, as they did for us. Dixie helped promote our shows. What Vince Russo is saying is complete nonsense."
https://wrestlr.me/35977/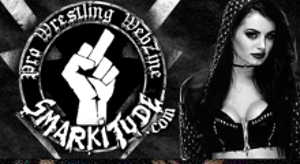 Adding comments is disabled due to age of article.