Former TNA creative writer Vince Russo was interviewed on the Pro Wrestling Report. One of the big stories coming out of the interview was his true thoughts on TNA on Spike TV and how he feels the brand will never grow on that network:
"I've been holding this back for years and I finally get to say this. I felt like Hannibal Lecter when he was strapped in and had his mouth wired shut. Spike TV is a horrible partner. Why TNA would ever want to partner with Spike is beyond me unless there were no other options. If Spike TV were the only option to stay on television then I would understand it. They are a horrible partner, they know nothing about the wrestling business. The way they advertised and marketed the program over the years was absolutely atrocious."

"I can tell you this from a position where I worked with the USA network. I worked directly with Bonnie Hammer. She was the female version of Vince McMahon. She knew what she was doing. When you had Bonnie Hammer at USA and Vince McMahon, the sky was the limit. If TNA signs another deal with Spike TV great for them. It will move along for another two years and everyone will work but the product will not grow on Spike TV. My hope for TNA is that a new network comes along and embraces TNA and gives them the time and investment to help grow the product. I can't say this enough. TNA ON SPIKE TV WILL NEVER GROW!"
https://wrestlr.me/35946/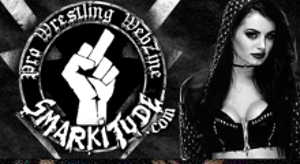 Adding comments is disabled due to age of article.