Former WWE, WCW and creative writer Vince Russo took part in a post-Raw review with the Wrestle Reaction crew hosted by Frank Manzo and Joe Omega this past Monday after Raw. One of the big talking points was the The Nikki Bella storyline and Raw segments which drew a negative response.
Here is what Russo had to say...
"It's difficult for me to criticize people, but I try to do it in a nice way. Nikki Bella is not a good actress. Now, you have to understand, these people are wrestlers. Acting isn't their forte. You're asking them to be good wrestlers and good actors. Some people are just good wrestlers and not good actors; those are the people you have to work with more. When they first started doing those backstage segments tonight, my first thought is, "good!" They're protecting Nikki Bella. They know she's not a good actress. They're putting her in a pre-taped situation where, if it's bad, they can shut it down and do it over again. Then what do they do? They put her out there in the ring, in front of the people, on a live show where there is no net, no protection, and she's not a good actress. Something like that makes absolutely no sense!

"Look at the time we spent on that in-ring segment and at the end of the segment all we got was a shove. If the idea of that segment was for Stephanie McMahon to give Nikki Bella a Diva's title shot, well then when she's in the back with Triple H, call Nikki into the office and do your business back there in 30 seconds. It doesn't warrant a 12 minute in-ring segment where nothing happened and you made your Divas Champion Paige, the most valuable person in that ring, a supporting actress in the background. There was no point to that. At the end of the day, it was a waste of time!"
https://wrestlr.me/35914/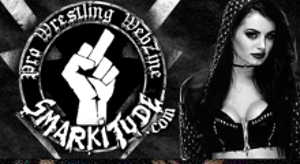 Adding comments is disabled due to age of article.