Win A SIGNED Copy of Paul Heyman's New WWE DVD
Posted By: Ben Kerin on Aug 05, 2014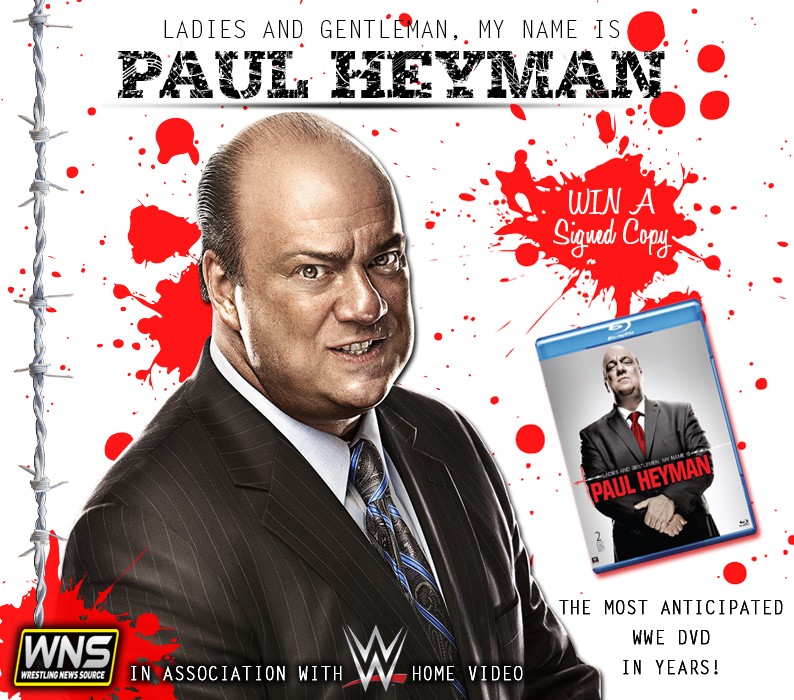 WNS JUST GOT EXTREME:
"Ladies and Gentlemen, My Name is Paul Heyman is a biography on Heyman s entire life and career. Paul began as a photographer taking ringside pictures at MSG and worked his way into WCW becoming a manager (a.k.a. Paul E. Dangerously). Paul then went to ECW and became the figurehead for the company. His unique brand of over the top, in your face entertainment developed a cult-like following.

Includes great behind-the-scenes footage and interviews, as a host of past and present talent talk about Paul s contributions to the business. Interviews include Paul Heyman, Raven, Tommy Dreamer, Joey Styles, Mick Foley, Rob Van Dam, Stephanie McMahon and others."
https://wrestlr.me/35554/