WWE Superstar Dave Batista recently spoke to The Mirror.
On his future retirement: "I kind of have my wish list of guys that I would like to work with, because I realize my career is not going to be that long if I do go back just because physically… realistically, I'm 45 years old now, how much longer can I continue…? You do take a beating in professional wrestling. But I love it. It's not 'will I go back?', it's 'when will I go back?'. Hopefully it won't be far too long. Triple H right now is the guy I really want to work with. I want to go back and that's hopefully that'll be my retirement program. Yeah, I'll have my WrestleMania retirement match with Triple H."
On wanting more diverse roles in acting: "That's the thing, when I left WWE to pursue acting, that's what I wanted to do. I wanted to pursue acting, which has not been easy to do because I think people automatically want to slap this label on me, which is very frustrating. It is what it is, and I get it… [But] that's what I've been in the pursuit of. More dialogue-driven roles, more character-driven [and] storyline-driven roles, the stuff that I'm a fan of. I definitely hope that Drax will open some doors for me."
On taking on Shakespeare: "I know it sounds strange and I think unless you knew me very well, you wouldn't get this… But I would love to do Shakespeare. My first acting lessons were Shakespeare. The first time I ever started working with a coach was doing scenes from Measure for Measure which were tough dramatic scenes. And then Taming of the Shrew, which required comedic timing. And that's the kind of stuff I love. The thing I would struggle with Shakespeare is actually remembering all the dialogue because you have to be so precise. [But] that's not out of my imagination at all. I can very easily see myself in pursuit of Shakespeare."
https://wrestlr.me/35461/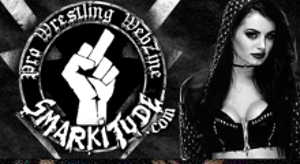 Adding comments is disabled due to age of article.