WWE Hall of Famer "Hacksaw" Jim Duggan recently spoke to Philly.com about his relationships with fellow Hall of Famers "Rowdy" Roddy Piper and "Mr. USA" Tony Atlas.
On His Relationship With Roddy Piper: "With Piper and I, even though we didn't really know each other, once we got there and got to talk we noticed we had a lot in common," Atlas said. "In our profession there is a high divorce rate, a high drug and alcoholism rate, a high death rate and Piper and I sat and talked and we both realized that it's about family. He loves his family, he's been with his wife for a while, we had an awful lot more in common than we had thought."
On Issues with Tony Atlas: "With Tony Atlas and I, I've known Tony for 25, 30 years and we butted heads that whole length of time, but we've always been in a dressing room, locker room type of situation where you're not together all the time. I just got tired of his B.S. Tony had trouble with everybody in the house. I can understand having trouble with me Piper and I. We're kind of hard to deal with anyway, but to have trouble with Hillbilly Jim? Hillbilly is almost like a Buddhist monk, he's so easy-going and you got to work at it to have trouble with Billy."
https://wrestlr.me/34945/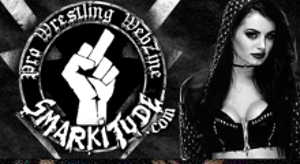 Adding comments is disabled due to age of article.