Former WWE, WCW, and TNA creative writer Vince Russo posted the following in his blog at PyroAndBallyhoo.com:
"..just when you think you've seen it all, that somebody comes along who just makes you sit back and say, "Holy S***!" My exact response the first time I saw Bray Wyatt.
Upon his introduction into the WWE, you have to give everybody involved their "props" for doing everything leading up to his arrival–-PERFECT. From the vignettes, to the music, to the ring entrance, to the lanterns, to the way that those videos abruptly enter–-and exit–-everything was given to Bray to succeed. No expense was held back. Building up to his debut reminded me very much of the way we built Val Venus before we ever saw him on TV. I remember the first time he made his wrestling debut, because I was standing in the arena at the time in order to hear the response. Upon his video entrance–-which I still haven't forgotten–-the second Val walked through the curtain–-he was already more over than HALF the WWE roster at the time. That's what happens when things are done–-RIGHT–-in pro wrestling.
But, with that type of money invested in you from the start—-comes an enormous amount of pressure to succeed. If you "poop" the bed after that type of effort was put in by "The Machine" behind you—you are DONE. At that point it is all your fault, and you are worthless, talentless and you let the entire company down. That is how it is looked at, and there are NO SECOND CHANCES–-trust me."
https://wrestlr.me/34944/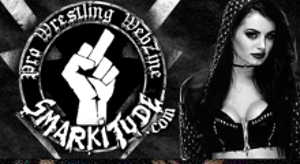 Adding comments is disabled due to age of article.