Rhodes Family angle on Monday's Raw: Loved the Rhodes Family in ring interaction Monday night and am amazed at how it is to still easy to create a meaningful, personal issue if it is largely based on logical and common sense.

This vehicle will hopefully elevate Cody Rhodes to the next level when all is said and done and I expect Sunday's tag bout vs. The Shield to be really good. If it isn't, then all involved have missed a great opportunity. The table is set. 

Daniel Bryan winning the WWE Championship: I saw an online poll where 70+% of those voting hope that Daniel Bryan wins the WWE Title Sunday. I'd agree. The underdog can only remain an unsuccessful underdog for so long until the fan base begins to slowly migrate away and to someone who they feel can achieve the success the fans crave.

No one in the biz is better at this time, bell to bell, than Daniel Bryan plus his promo work has greatly improved over his tenure in WWE. Bryan's time is now, to steal a phrase from John Cena.

WWE Battleground PPV: "Perhaps Sunday will be a PPV that WWE performers will enhance their own professional sense of urgency and raise their games no matter their role or the time in which they have to appear on the main stage. I'd like to see more talents take a firmer grasp on the ownership of their own personas and, please, don't tell me that has every thing to do with their 'push.' It doesn't."

"WWE Battleground Sunday on PPV is a crucial event for WWE to build momentum and to forward some very crucial storylines. Next up then is the Survivor Series and then it will be Royal Rumble and WrestleMania 30 before you know it. It's crunch time for game planning."
https://wrestlr.me/31458/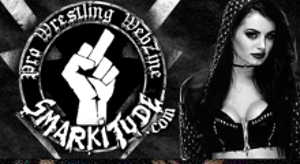 Adding comments is disabled due to age of article.