Batista in Riddick: "Reviews for my friend Dave Bautista's work in the new film 'Riddick' have been stellar. Dave is a talented guy and has developed his personality amazingly well since we first signed him many years ago. That comes from hard work and focus of which 'The Animal' never had a shortage. Hopefully, if the timing is right, Batista will be able to make a cameo or two in WWE in the future as I'm sure that his fans would love to see him."

Bullying vs. being a villain: "Got a lot of interesting Twitter feedback when I said that folks confusing being a TV wrestling villain with real life bullying are terribly misguided. Still feel that way. If a responsible adult and especially a parent is watching sports entertainment with an impressionable child then the child should be communicated with so that they know that what they are watching is an entertainment program. It's called communication and being a responsible individual the way I see it. Same goes for any TV programs that children watch including online content that they may sample. Just one guy's take on the matter."
https://wrestlr.me/31095/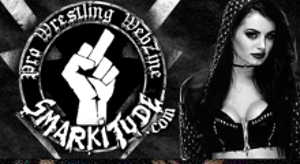 Adding comments is disabled due to age of article.