Popular Tags:
» Advertisements
» UPDATED: Customize WNS Theme (BETA)

Paul Bearer's Son Upset With Last Night's Raw Segment?
Posted By: Ben Kerin of WrestlingNewsSource.com on Apr 02, 2013
Michael Moody, one of the sons of Paul Bearer gave the green light for much the use of his late father in the current CM Punk/Undertaker storyline however, last night's closing segment which featured Paul Heyman dressed up the late Paul Bearer and CM Punk pouring the "ashes" of Bearer over The Undertaker might have been a step too far for the family.
The following is from Michael's facebook page: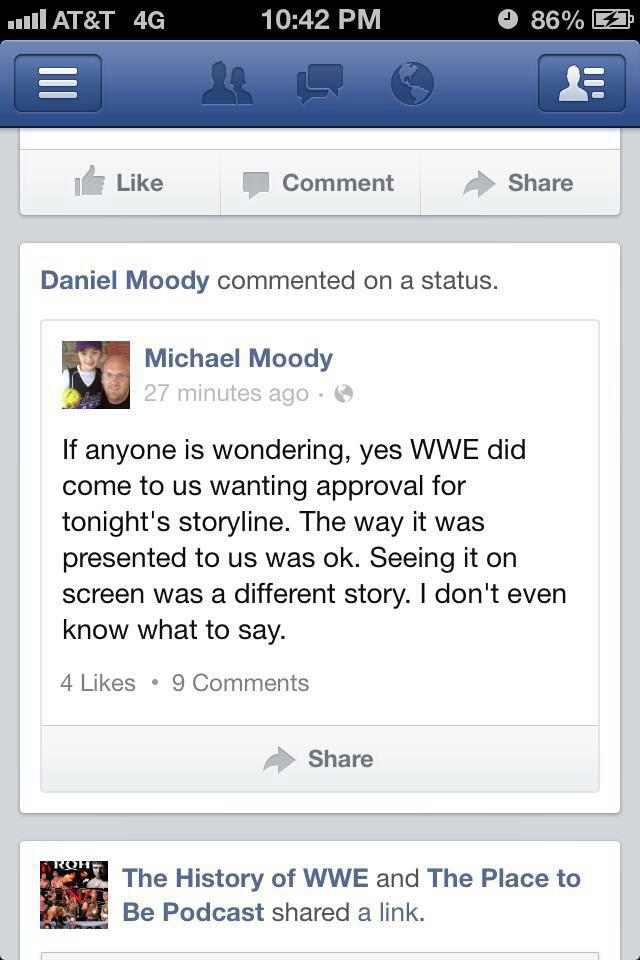 https://wrestlr.me/28764/
Follow WNS Director Ben Jordan Kerin on Facebook (click follow), Twitter and Instagram. Got a news tip? click here to contact us.
Post Your Comments...

Comments were disabled for this post
» Read More From This Feed