PHOTO: Chris Jericho at WWE Twitter Meeting Today
WWE Champion CM Punk revealed today on twitter that he and other talent were having a meeting about the use of social networking website Twitter. He tweeted:
"Having a #meeting about #tweeting and proper use #of #hashtags. Oh how the #business has changed."
Below is a photo tweeting by Chris Jericho during this meeting...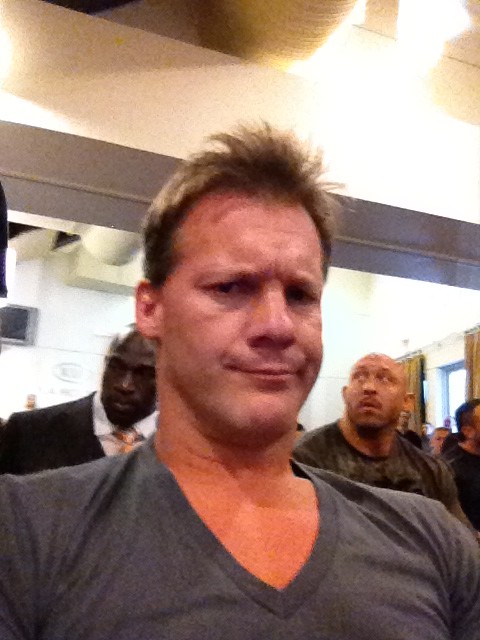 WNS Readers, The biggest week in Professional Wrestling is upon us! Tonight RAW will undoubtedly be the biggest RAW of the year and then only 6 days later we'll begraced with the biggest show of the year! Now we at WNS know that some of you won't be purchasing the PPV, so we're taking it upon ourselves to deliver you the absolute best live coverage you could find. We update our Coverage during every break in the action, every entrance and every backstage segment. We guarantee that you will you be getting the absolute best coverage both tonight and Sunday night! Make sure you hit up WrestlingNewsSource.com for all of the breaking news on the final week of the road to Wrestlemania! We'll be with you all along the way!
Like us on Facebook for to recive all the latest headlines - OVER 13,500 have already done so:
Also follow us on Twitter @WNSource