The Irish Whip Podcast
Posted By: Ben Jordan Kerin on Mar 12, 2018
About The Irish Whip Podcast
Before podcasting was a thing there was just "Internet Radio". It was live, raw, uncut and unscripted. TIW did things that others couldn't and interviewed talents, artists and modern-day stalwarts before everyone else THOUGH they could do what we do.............They Cant!
TIW is the most professional unprofessional variety of fun you could imagine. Someday we may find a producer and take this to the next level. Until then we entertain the masses one Tuesday at a time.
Those who have followed WrestlingNewsSource.com for a while may remember when the site was formally known as Wrestling-Radio.com, TIW was our flagship radio show then and one we are proud to welcome back after 10 years off the air with an exciting new partnership!
Don't forget to keep updated with TIW Podcast on Twitter and Facebook.
Exclusive Interviews In Association With Wrestling News Source
Below you will find some of the best exclusive interviews hosted by The Irish Whip Podcast, interviewing the next generation of professional wrestlers and those in between! 
Brian Pillman II Interview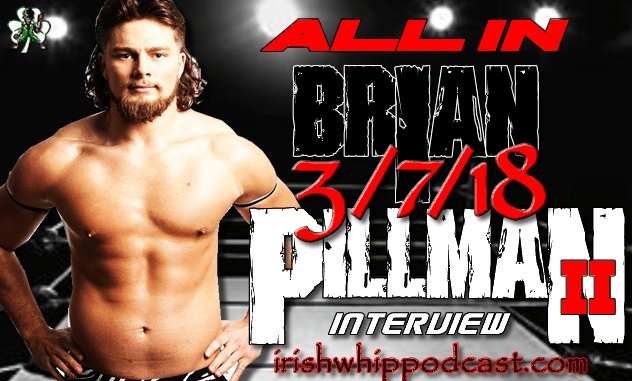 Brian Zachary Pillman II, the son of Brian William Pillman, an ECW Legend as well as WWE and WCW Superstar took time out of his busy schedule to sit down with The Irish Whip Podcast to discuss pro wrestling, his training and where he wants to take his career in the very near future.
---